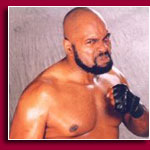 Bad News Allen joins the PWC broadcasting team
Posted: April 8th, 2004
With the visions and plans that PWC has, there is a need for a well rounded staff to compliment the Wrestlers. With the plans to record every event, there is a heavy need for solid broadcasters with both experience and knowledge of the game. It takes a true veteran of the mat game to fully understand the action that happens in the squared circle. After several weeks of negotiating, Pro Wrestling Canada and Bad News Allen (Bad News Brown for you old WWF fans) have come to an agreement. Beginning September 17th, Bad News Allen will be doing colour commentary for Pro Wrestling Canada. PWC would like to thank Bad news for joining the PWC team.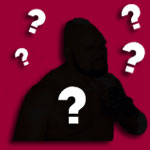 PWC still in talks with one more Superstar
Posted: April 4th, 2004
Hopefully by the end of the week Pro Wrestling Canada will be able to announce another International Superstar to the roster of PWC. The PWC office these days is busy with new things developing on almost a daily basis. Unlike most wrestling promotions PWC plan to keep you up to date with constant updates. Pro Wrestling Canada is spreading like wildfire, tell your friends, tell your Aunties and Uncles. PWC baby.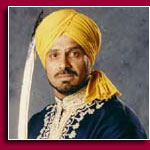 The return of Great Gama Singh
Posted: April 3rd, 2004
After lengthy talks there is an International Superstar being added to the PWC roster. PWC and Gama Singh have come to terms and are happy to announce Gama will be wrestling with Pro Wrestling Canada. Over the next several months PWC will be holding press conferences and TV interviews Featuring Gama Singh and other PWC Stars, the dates will be announced as they come in. With this news the gears have been shifted and PWC is going ahead full steam ahead. The location of the show will be announced within the next 2 weeks. Once it is secured PWC will be putting tickets on sale and begin announcing matches and ticket outlet info.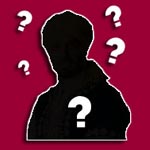 Headed to PWC???
Posted: March 21st, 2004
Over the weekend discussions opened up between the PWC head office and two Canadian Legends. Who these men are we can not comment on yet, but we can say if these men come to compete in PWC every thing that has been good about wrestling in Canada will once again be seen. This website will be announcing these Stars within the next 2 weeks if an agreement can be reached and PWC will be holding a Press Conference with one or both of these men.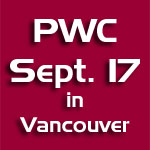 First ever PWC show
Posted: March 21st, 2004
There is excitement in the air and the count down to September has begun. PWC will be holding its very first show ever on September 17th, 2004 in Vancouver British Columbia. The head office is hard at work ironing out the details, so be sure to come back to prowrestlingcanada.com to keep up on the details.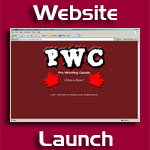 PWC is Finally here
Posted: March 21st, 2004
The long awaited launch of the Pro Wrestling Canada website is finally here. Though still under construction, parts of the website open and plan on adding new things on a constant basis until the sites finished. Our roster page contains several wrestlers already signed to appear at an upcoming PWC show. If you are a wrestler, manager, valet, or referee who thinks you have what it takes please contact our booking department on the contact page. We also ask that you show your support for PWC by visiting any of our sponsors and by keeping up to date on all the happenings of PWC by coming to this website on a daily basis.