| | |
| --- | --- |
| | |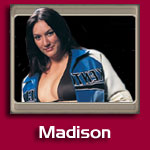 2 women named for Tourney
Posted: June 3rd, 2004
Beyond Pro Wrestling Canada's preparation for September 17th Vancouver show, we are preparing for our Women's Canadian Title Tournament in early 2005. We will be announcing the competitors as we confirm them. So far confirmed are Venus from Austin Texas and Madison from Sydney Australia. If you would like to be a part of this tournament please contact our booking department. We are also looking for several women interested in training to become Professional Wrestlers; you could be selected to have your training fully paid for by Pro Wrestling Canada. You can learn more about Venus and Madison on their websites:
http://www.venuswrestles.com
http://www.madisonprowrestling.com

We are also excited to announce our full line up for the September 17th 2004 Pro Wrestling Canada show in Vancouver. Tickets are available In advance on the PWC website.

Ladies Choice vs. Scotty Mac
Akam Singh vs. TBA
Chief Billy Two Eagles vs. Notorious T.I.D.
Michelle Starr vs. Machete Singh
Cobra Singh vs. Moondog Manson
Fabulous Fabio vs. Mr India
Semi Main Event - No Holds Barred - Chi Chi Cruz vs. Doby Gillis
Main Event - The South African Rematch - Gama Singh vs. Maniac Matt Borne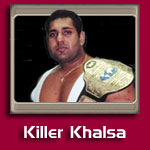 Two more matches announced
Posted: May 26th, 2004
Pro Wrestling Canada is less then 4 months away from its first show. So far Schedule in the Main Event is Gama Singh versus Matt Borne and Billy Two Eagles versus the Notorious T.I.D. Well we have two more matches to announce. First we have teacher versus student when Moondog Manson shows his protégé Cobra Singh what it is finally like to be in the wrong side of the ring from him. In the Semi Main Event we have the Winnipeg Veteran Chi Chi Cruz take on what has to be Canada's strongest welder, Doby Gillis. You can keep up to date on the happenings of the September 17th show right on the PWC website. Be sure to purchase your tickets online via Credit Card or PayPal here: http://www.prowrestlingcanada.com/merch

Pro Wrestling Canada would also like to welcome to the roster not only Doby Gillis, but the Wrestler turned Actor Killer Khalsa Singh. Killer Khalsa is best know for his cameo in the 2002 hit movie "Bollywood Hollywood" and has made several appearances at the Bollywood Awards. Perhaps he can bring a bit of Bollywood to the PWC, or better yet maybe the PWC can bring a bit of wrestling to Bollywood. http://www.killerkhalsa.com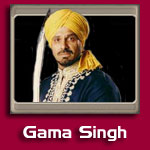 Gama Singh Vs. Matt Borne
Posted: May 7th, 2004
Tickets for the September 17th, 2004 debut show for Pro Wrestling Canada have gone on sale already on our website in the merchandise section. Tickets in Advance are $20 for Ringside and $12 for general seating. The tickets on the day of the event will be $25 for Ringside and $15 for general seating. We suggest you considering buying your tickets in advance since we are expecting the show to sell out before the date of the event. We also will be selling dinner after the show where the fans can enjoy eating with a few of their favourite wrestlers.

Scheduled for the show already San Antonio native Billy Two Eagles versus the Toronto Based Notorious T.I.D., For the Main event we have two legends of the game with the great Gama Singh fighting "Maniac" Matt Borne. Both of these men are no strangers to each other. Both are International Superstars, and both have wrestler for numerous of the major promotions around the world. These men have not faced off since their Feud in South Africa where they fought in front of a sold out crowd.

Pro Wrestling Canada would also like to announce that we have concluded discussions with Enrique Cruz. We have come to a working agreement which will see Mr. Cruz become part of the PWC team. He will be coming to Canada to improve on his abilities and to gain valuable experience. The exact date of his debut is unclear, but he is expected to be here either in October of November.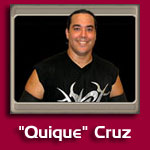 Quique Cruz headed to PWC???
Posted: May 4th, 2004
PWC International Booker Jason the terrible is in negotiations with a former IWA PR star and current WWC New Generation Star. Enrique "Quique" Cruz is one of the hottest stars on the Puerto Rican wrestling scene and is trained by the legendary Carlos Colon. Trained in several martial arts he could make quite the impact in Pro Wrestling Canada and opening the door for more Puerto Rican stars to Fight in the PWC squared circle.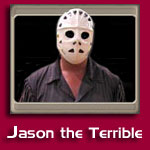 Jason the International Booker
Posted: May 3rd, 2004
Pro Wrestling Canada has filled our International Booking Agent spot. We have decided to go with some one who has had experience around the globe to help fully develop our roster making it truly one of the worlds greatest. Jason the Terrible starting immediately will take over full responsibility of all Talent based in Puerto Rico, Mexico, Korea, and Japan amongst other Pacific Rim, Caribbean, and South American countries. We are also proud to announce that beginning in the fall he will be one of the head trainers at the Pro Wrestling Dojo opening soon. We will be announcing our North American Booking Agent and two other International Agents in the months to come.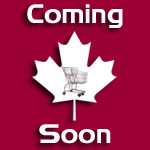 Pro Wrestling Canada Merchandise
Posted: April 29th, 2004
Pro Wrestling Canada is just days away from opening up our Online Shopping Cart. Our credit card processor is in place and now all we need to do is finalize the customization of the shopping cart. We expect the cart to be live to the public Monday morning to start the month of May off on the right foot. We will be slowly populating the cart with merchandise and tickets for sale as things come in. All PWC tickets will be for sale in advance online. With the opening of the shopping cart the first 2 signed matches for the September 17th show will be announced.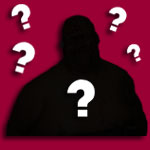 Possible Legend heading to PWC
Posted: April 21st, 2004
The Pro Wrestling Canada international booking agent has just begun talks with a Sadistic Legend. If an agreement can be made the stars of PWC will no doubtingly be running in fear. Other potential talent in Puerto Rico, Mexico, and in Japan are being interview and scouted to bring you the best possible talent at every Pro Wrestling Canada show.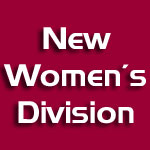 Women Wrestler needed
Posted: April 19th, 2004
Pro Wrestling Canada is proud to announce our decision to actively seek Wrestlers for our new women's division. We are looking for 8 competitive, hard working, and dedicated women to join our roster. We will begin booking several of them to fill slots on our shows for the remainder of 2004. During the beginning of 2005 Pro Wrestling Canada will be holding a tournament to declare the first ever PWC Women's Canadian Champion and be given the chance to defend her title across Canada. Please contact our booking team and they will provide you with info to for becoming part of the PWC team.

We also are looking for Women who wish to start an exciting career in the Wrestling business. If you are interested please contact our training school. Pro Wrestling Canada normally charges $2000 for the training school but we will be giving away two scholarships to women who qualify. You must be 18 years of age or older within the 2004 calendar year.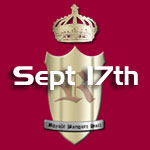 PWC invades the Royale Banquet Hall
Posted: April 13th, 2004
Pro Wrestling Canada has confirmed the location for the September 17th debut of PWC. The location is that of one of our sponsors, the Royale Banquet Hall 2122 Kingsway, Vancouver, BC. With the confirmation of the venue PWC can now go through the process of announcing matches and selling tickets in advance. Be sure to keep checking back daily for updates. We expect to list the first match within the next 7 days. We would like to thank the Royale Banquet Hall for their willingness to allow Pro Wrestling Canada to hold events there.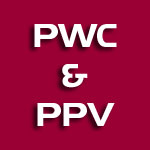 PWC on Pay per View???
Posted: April 13th, 2004
An interesting development last night occurred for Pro Wrestling Canada. One of the owners received a phone call and after a lengthy conversation there is the potential for Pro Wrestling Canada to have streaming Pay per View's on the internet using the services of a Toronto Based Internet Technologies company. Videos can be streamed at full screen high resolution. Discussions will continue and if a deal is worked out this could mean some very big things for Pro Wrestling Canada and fans around the globe.