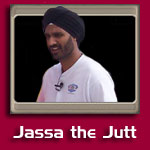 Double J joins PWC broadcast team
Posted: August 25th, 2004
PWC is proud to announce the signing of Double J Jassa the Jutt, joining the Pro Wrestling Canada broadcast team. Double J will be teaming up with the well known Marty Goldstein. Also joining the duo will be none other than PWC's own G.M. Bad News Allen.

Double J has been the host for the past 8 years for two very popular shows on television. Desi Rhythms and Punjabi Vibes, all of us here at PWC wish him the best of luck on the 17 of Sept for the first PWC show at the Royal Banquet Hall in Vancouver B.C.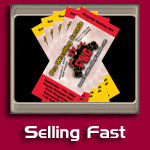 Almost sold out!!!!!!!!!!!
Posted: August 16th, 2004
As of August 15/2004, Pro Wrestling Canada's first show is almost sold out. As all of you already know the first show is slated for Sept 17 in Vancouver at the Royal Banquet Hall. General Manager Bad News Allen and PWC officials are already looking for larger venues for October and November shows. Officials from PWC are very excited that so many tickets have been pre-sold and only have about 350 tickets remaining.

"This is going to be very special show, with over 600 fans going to be in attendance, we here at PWC feel that this is what the fans have been missing for so many years." PWC Official Gary Jones

"Get ready Vancouver, on Sept 17 PWC and the PWC superstars are here, with so many matches already signed I will have a couple of surprises in store for you. So make sure you come on out and experience PWC!" PWC G.M. Bad News Allen.

With superstars such as The Legendary Gama Singh of Calgary Stampede Wrestling fame, ex WWF wrestlers Matt Borne aka Doink the Clown and Hart Foundation member Jim the Anvil Neidhart appearing on the show, as well as Moondog Manson, Chi Chi Cruz, Cobra Singh, Mr. India, and Gorgeous Michelle Starr, this is a show you do not want to miss.

To get your tickets for this exciting event, call the numbers below and be a part of wrestling history on Sept 17/ 2004.
PRO WRESTILNG CANADA TICKET LINE: 604-725-3848 24hrs.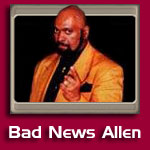 Bad News Allen first ever G.M. of Pro Wrestling Canada
Posted: August 10th, 2004
As of Tuesday August 10/2004 Pro Wrestling Canada officials have appointed Bad News Allen the first ever GM of PWC. After days of negotiating the two parties have come to terms. The former Olympic medalist and ex WWF wrestler has been retired from active wrestling for a couple of years, but has still played an active role in independent wrestling associations all over North America. It will be interesting to see how Bad News Allen handles himself with PWC superstars.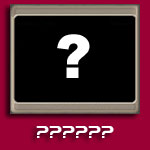 PWC General Manager?
Posted: August 4th, 2004
Over the past few months PWC officials have narrowed down their search for the position of first ever General Manager of Pro Wrestling Canada. The decision will be made in the next few days according to PWC head office. They had been currently interviewing many candidates for the position but have narrowed it down to a handful of men; it will be interesting to see who takes on as GM of Pro Wrestling Canada.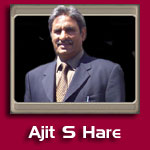 Special Guest
Posted: August 1st, 2004
Ajit S Hare president and founder of HARE MOTORS LTD, will be a special guest presenter for the main event on September 17/2004. Pro Wrestling Canada would like to thank Mr. Hare and Hare Motors for sponsoring our show for Sept 17th at the Royal Banquet Hall. If you are in need of a vehicle, or need financing make sure you call the team at Hare Motors or check out their full inventory on the internet at http://www.haremotors.com or phone:604-580-7755 or 604-580-1411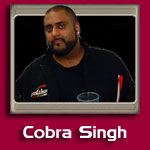 Will PWC superstar Moondog Manson be ready for sept 17
Posted: July 27th, 2004
Pro Wrestling Canada superstar and hardcore legend Moondog Manson as reported earlier underwent surgery over the last few weeks on his shins. He was diagnosed with bilateral anterior compartment syndrome. We have had a lot of emails and phone call regarding Moondog and his current health situation. We here at Pro Wrestling Canada wish him a speedy recovery. As all of you fans already know that he is slated to face his protege the 6'5 300 pound monster they call Cobra Singh on the 17th of september. It will be intresting to see if Moondog will be able to make his in ring return against his former student now his arch and bitter enemy!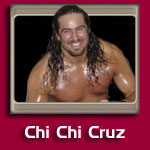 Neidhart to face Cruz
Posted: July 26th, 2004
Due to a schedule conflict Pro Wrestling Canada is replacing the man who is to face Chi Chi Cruz. Originally we selected Doby Gillis, but now he will be rebooked for a later date. We needed some one of quality who measured up to the likeness of Doby, and who better to fill in then the former WWF star and a true Canadian Legend Jim "The Anvil" Neidhart. We were planning on using him in October but this just works as well if not better.

We also have word that Moondog Manson's wounds are healing nicely and the swelling is almost completely gone. He still has a long road ahead of him but his spirits are high.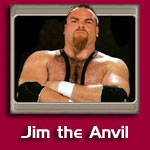 The Anvil heading to PWC?
Posted: July 24th, 2004
Pro Wrestling Canada officials are in talks with Jim "The Anvil" Neidhart about adding him to our roster. We should have confirmation by Monday or Tuesday. His experience, size, and strength would definitely have an impact on PWC. Hopefully we can come to terms and show another great example why we are number 1 in Canada.

We are also happy to announce our post show dinner tickets prices have been adjusted. We are now including 1 plate of dinner with every Ringside ticket sold. All plates and additional plates can be purchased for $5. If your are interested in having dinner after the September 17th show with such stars as Gama and Akam Singh please buy your dinner tickets in advance. The amount of food prepared for the event will be according to presold dinner tickets. You can try to buy dinner tickets at the show, but food will be limited.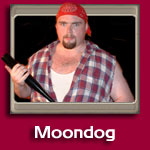 Down for the 3 count?
Posted: July 19th, 2004
Pro Wrestling Canada's own Moondog Manson is at a cross roads in his life. Forced into retirement in the past several weeks no one knows if he will ever return to the ring that he loves so much. After showing up for a day of working security for Metroguard Security a proud PWC sponsor, Moondog found his legs starting to ache and within 2 hours needed to go to the emergency room. After being misdiagnosed for 3 days and his condition worsening a specialist finally diagnosed him with Bilateral Anterior Compartment Syndrome.

What does this all mean? Well in simple terms Moondogs recent decision to start training in the gym while maxing out his supplements started giving him huge gains in muscle on his naturally muscle prone body. The simple task of walking in his heavy work boots was enough to enlarge his shin muscles to the point they could no longer be contained in his body. For 4 days he suffered from this crippling disorder, but within hours of properly being diagnosed he went in for emergency surgery. He was scheduled to be in Burnaby General Hospital for 4 weeks, and then for 2 weeks else where to rehabilitate and learn how walk.

Miraculously it was his over sized muscles and his determination that put him into this situation that helped him truly shock the medical community by being released 3 weeks early. He spent 2 weeks on his back, endured 3 separate operations, had both shin muscles removed, but once they began helping him out of bed nothing could stop him from returning to his feet. More details about this will be announced on http://www.moondogmanson.com including photos of the operations in the coming weeks.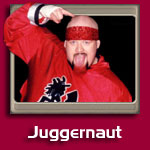 PWC just got a whole lot bigger
Posted: June 15th, 2004
How much bigger you might ask? Try 390 lbs. bigger. International booking agent Jason the Terrible has officially added the Pacific Northwest Legend that is Juggernaut to the Pro Wrestling Canada roster and has him scheduled to debut in October. With the addition of Juggernaut to the roster there is sure to be some wrestlers retiring as cripples from the PWC crew. The signing of Juggernaut has created quite the stir of emotions amongst the other wrestlers, all you can compare it to is the movie "The good, The bad, and The ugly". One thing is for sure, the aggression levels have just gone through the roof.

For more info on Juggernaut: http://www.juggernaut-wrestling.com